Coloring books have been around for ages. In the past few years there has been a spike in the coloring book craze attracting all ages, from kids, teens, and even adults. It allows individuals to remove the focus from the negative issues and helps them focus on something safe and productive. This has been proven to help with a number of mental and emotional health issues as well as get rid of boredom. Coloring is a rhythmic activity that calms the brain of all ages.
We know that life currently is full of uncertainty and can feel a bit overwhelming, so we want to give you a chance to escape reality and explore Madison! Please help us in celebrating the 90th year of the GMACC! This coloring book features 10 pages (including the cover) of things we found to be important to Madison.
Contest Information:
To participate in the contest, coloring books must be completed and returned to the Chamber Office at 315 S. Egan Ave. by June 30th. Winners will be selected and announced on July 6th, 2020.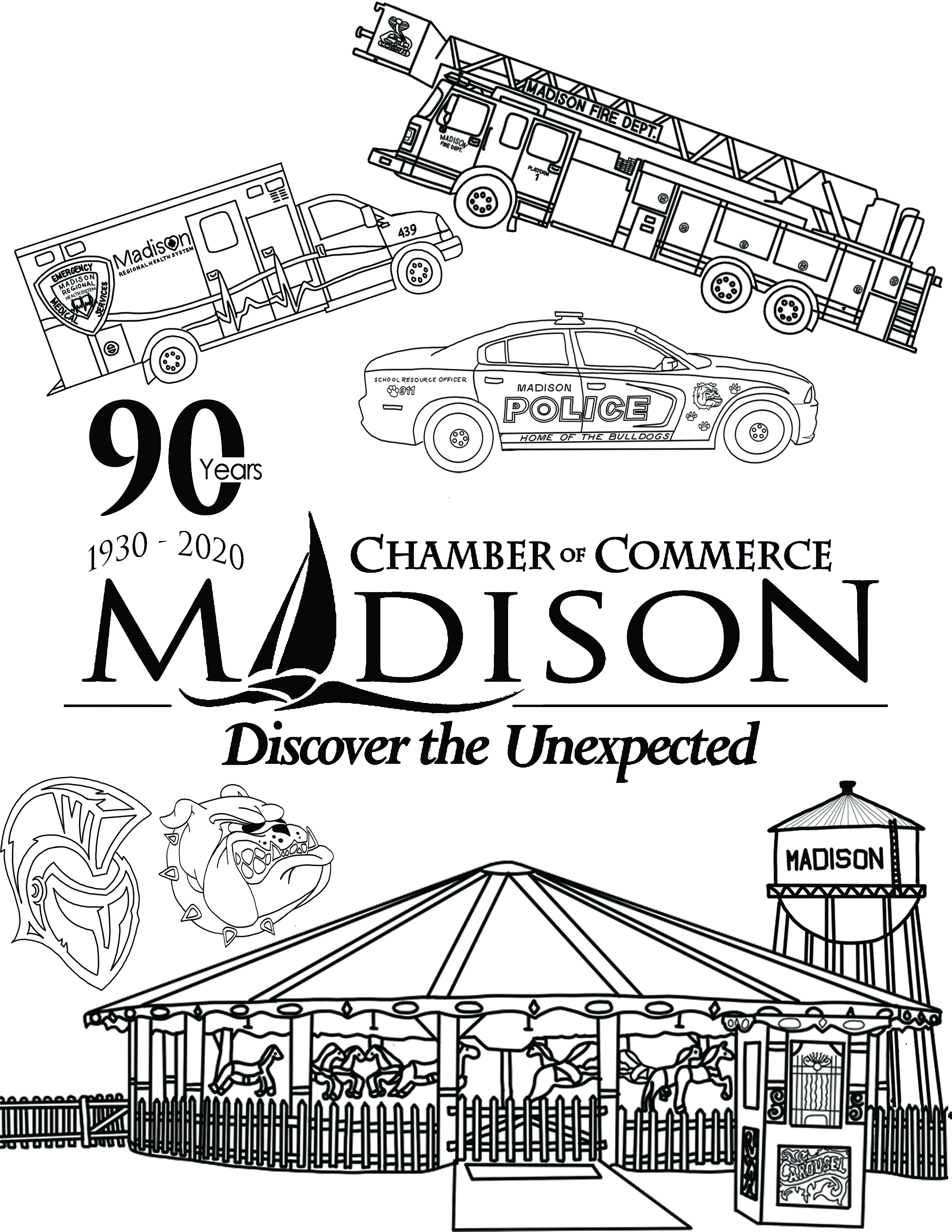 Age Categories:
5 and Under
6-8
9-12
13 and Older