Following the latest recommendations from the Centers for Disease Control and Prevention (CDC), the GMACC has made the unfortunate decision to close our office and cancel and/or postpone our upcoming events. The CDC's guidelines recommend the cancellation or postponement of events with more than 10+ people for the next 8 weeks.
If you have questions or concerns about these event cancellations, please call 605.256.2454 or email office@chamberofmadisonsd.com.
During this time of uncertainty, the GMACC will continue to work hard to foster and promote the retail, manufacturing, civic, agricultural and economic interests in our community and surrounding areas.
We are all in this together!
Being a member of the GMACC gives you the opportunity to let the community know about your businesses current Hot Deals - advertise any sales you have going on; special discounts available or ongoing promotions.
Our Chamber Members need support from the Greater Madison Area now more than ever.
Check out all the current promotions among our members.
The U.S. Treasury Department and Internal Revenue Service (IRS) issued guidance allowing all individual and other non-corporate tax filers to defer up to $1 million of federal income tax (including self-employment tax) payments due on April 15, 2020, until July 15, 2020, without penalties or interest. The guidance also allows corporate taxpayers a similar deferment of up to $10 million of federal income tax payments that would be due on April 15, 2020, until July 15, 2020, without penalties or interest.
U.S. SMALL BUSINESS ADMINISTRATION
The U.S. Small Business Administration has launched a variety of programs in response to the Coronavirus outbreak in the U.S.
The Economic Injury Disaster Loan assistance is a low-interest federal disaster loan for working capital to small businesses suffering substantial economic injury as a result of COVID-19. If you've been impacted by COVID-19, the SBA encourages you to download, complete & submit this      EIDL worksheet. Completed forms can be submitted by email to the State of South Dakota Governor's Office of Economic Development - goedinfo@state.sd.us
Guidance for Businesses and Employers includes information on how to help prevent workplace exposure, prevent stigma and discrimination and common issues that small businesses may encounter.
For the most up to date information from the State of South Dakota for small business disaster response, please refer to South Dakota State News.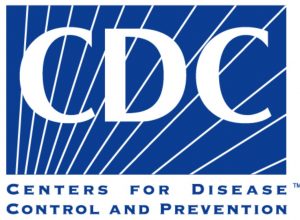 If you have Square as your POS and you are interested in having a Mobile Ordering option the app Brim allows any restaurant or coffee shop that uses Square to add mobile ordering capabilities to their business. The company is offering free use of the service for the next six months to help businesses during the COVID-19 outbreak.
FAMILIES FIRST CORONAVIRUS RESPONSE ACT
The Families First Coronavirus Response Act (FFCRA or Act) requires certain employers to provide employees with paid sick or family leave for specified reasons related to COVID-19. The Department of Labor's Wage and Hour Division (WHD) administers and enforces the new law's paid leave requirements. These provisions will apply from the effective date through December 31, 2020.
All borrowers with federally held student loans will automatically have their interest rates set to 0% for a period of at least 60 days. In addition, each of these borrowers will have the option to suspend their payments for at least two months to allow them greater flexibility during the national emergency. This will allow borrowers to temporarily stop their payments without worrying about accruing interest.
TIPS & TRICKS FOR WORKING REMOTELY
Our friends at Infotech shared some helpful information with us on working remotely during this time.
NorthWestern Energy Small Business Grant
NorthWestern Energy has pledged $300,000 in aid to assist the communities they serve that are struggling with the impacts of the COVID-19 pandemic. Small businesses that have been impacted are invited to fill out a grant application for bill credits.
Governor Noem's Small Business Relief Fund
The Governor's Office of Economic Development (GOED) understands that during these uncertain and challenging times in our world history, working capital is an issue. Governor Noem's Small Business Relief Fund is now available to South Dakota businesses that need assistance to help make ends meet.